Your one-stop test and trial facility
Located on the outskirts of Montreal, Quebec, our brand new Technology Center offers producers and suppliers the opportunity to discover, assess and experiment with ETI's complete line-up of production units.
A myriad of possibilities:
test and/or develop new label constructions
evaluate sample performance
determine ways to reduce the cost of manufacturing
benchmark new products and production methods
access our team of in-house project managers
The ETI Technology Center is
driven by three guiding principles: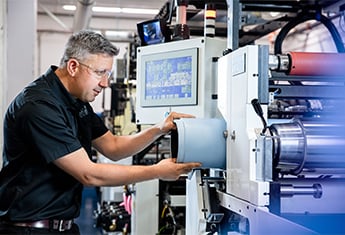 To Innovate
Innovation has played a large role in our success, so it only makes sense that our Technology Center offers a wealth of services and resources to help you innovate as well. From exploring new label possibilities, to testing the effectiveness of our actual equipment, we've designed an exceptional R&D experience that will have a positive impact on your bottom line.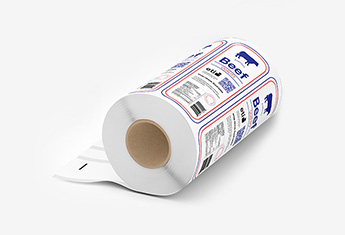 To Explore
This is your go-to resource for testing label constructions, evaluating samples or giving our machines one last assessment before signing on the dotted line. It's fully equipped and staffed to meet practically every need, whether you're on-site or conducting your research from a distance. The way we see it, testing, trialing and evaluating potential new products in today's market is your best hedge against wasted time and money.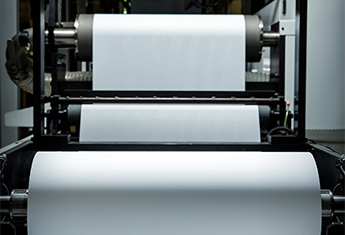 To Support
As an added service, our Technology Center is available for label printers who need to produce samples to validate the viability of product. It can also be a reliable asset for small production batches when there's a lack of time on your part, an emergency, or when you're unable to outsource the job anywhere else. It's just one more way we're here for our clients.
Fully equipped.
Ready to go.
ETI's Technology Center offers a complete lineup of production units and all the support you need to fabricate any type of label construction. If you can imagine it, we can produce it.
Production is just the start
With state-of-the-art lab tools to evaluate all performance parameters of the test specimens, our Technology Center goes way beyond production to offer a complete in-house service.
Tests include:
Low-speed release force
High-speed release force
Peel adhesion (90°)
Peel adhesion (180°)
Resistance to shear
Loop tack measurement
Silicone coat weight by X-ray fluorescence spectrometry
Adhesive coat weight
Much more
The company we keep says a lot about the ambitions we have. That's why we are proud to count Bostik and Evonik as privileged partners in our Technology Center. Through this turnkey technological approach, our common and collaborative ambition is to advance manufacturing methods and foster new industry applications for all.